I'm very excited to have been able to share this adorable classroom craft with over 1,000 teachers. All of the teachers whom have downloaded this have had wonderful things to say about it and can't wait to do this with their students. Get your free download now by clicking on the craft!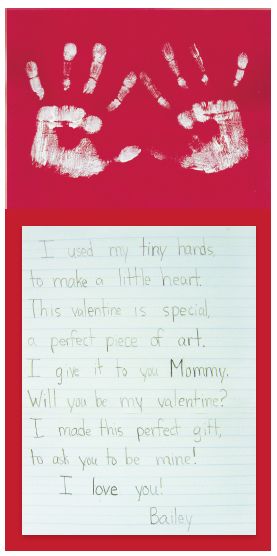 This download includes the adorable poem on Valentine's-themed paper and writing paper. All you'll need to make it is paint, a paint brush, glue and construction paper, so it's super cheap for the classroom!
Here's the poem:
I used my tiny hands,
to make a little heart.
This Valentine is special,
a perfect piece of art.
I give it to you _______.
Will you be my valentine?
I made this perfect gift,
to ask you to be mine!
After you get your download, don't forget to rate this product and follow me for updates on any new, free crafts that I post or sales that I have! Thank you!